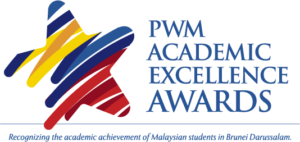 Inviting all Malaysian students residing and attending school in the sultanate who have achieved excellent results in the year 2022 to apply for the PWM ACADEMIC EXCELLENCE AWARDS this year.
The PWM Academic Excellence Awards is an annual event of the association where qualified Malaysian students will be honored with certificates and rewards in recognition of their excellent results in education. These awards will be presented in August during the Merdeka month celebration.
Closing Date for the submission of application forms is 30th June 2023 at 12:00 pm.